The Coolest Hearing Aid and Cochlear Implant Accessories on Instagram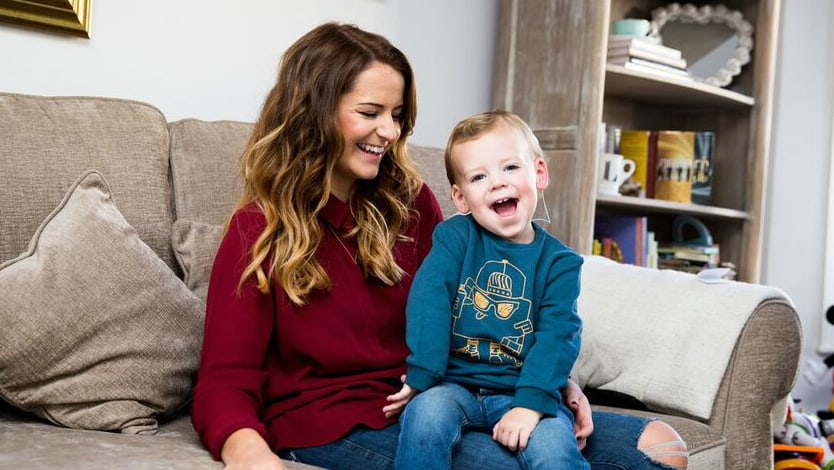 We always want our son Harry to be proud of his cochlear implants, so the cooler they look, the better!  I think customising his hearing technology to his personality is a great idea to help him want to wear them and show them off!
Hearing aids are now available in a variety of colors, but even with traditional beige ones, there are so many ways you can "pimp" your hearing aids and cochlear implants.
Here I have put together a collection of my favourite ways you can do it!
Headbands
I am obsessed with this super cute rainbow headband from @jaimesqueitworld! I think it makes the perfect accessory to a hearing aid or cochlear implant for a boy or a girl.  It will also help your child's device stay in place and could prevent it from falling off and being lost.
Clips
@littleangelswear make these character clips to help prevent aids from being lost, but they are also a great accessory for kids to show off to their friends! I know my son would love this dinosaur version!
The creator is a mother of a boy with hearing loss. You can order on her Etsy store.
Skins
This geometric patterned skin from @smartear.eu is one of the coolest skins I have seen, and would look great on a child or an adult!
The hearing parents of a deaf child with cochlear implants have set up an online shop with the cochlear and hearing aids accessories.
Hearing aid decoration isn't just for kids and I know if I had aids I would want mine exactly like these from @gyarachu The gold sparkly moulds are right up my street and I love how the black and white skin was created with nail foils! You can find nail stickers at nearly any place nail polish is sold!
Characters
Any Frozen fan would love to rock these Olaf clips on their hearing aids like @sweethearts_hair_design! MyLuggs has a great selection of kits to decorate hearing aids and cochlear implants to make devices look cool for everyone!! Shop online: www.mylugs.co.uk
My son Harry is obsessed with Paw Patrol, and this set from @earsuspenders comes complete with a skin for a radio aid too! Check out their Etsy store. 
Have you seen any other cool cochlear implant or hearing aid accessories? Please let me know in the comments!